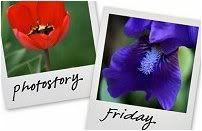 Does this look familiar to anyone?
Maybe you have already seen this silhouette that is quickly making it's debut all over the Internet, or maybe you haven't.  I personally wish I hadn't, because it has been ticking me off for three days now.  
The above image is Mattel and Nickelodeon's new and improved image for a beloved TV character:
Yup.....They are messing with Dora the Explorer, and 

THIS

 mama doesn't like it.  
At first it looked like they were entirely replacing the young Dora with this Tween-age Fashionista, but some articles are claiming it will only be a line of dolls, and an on-line gaming system.  Either way.......Mama ain't happy.
This is my girl.....

MY LITTLE ADVENTURER

:
and I am getting sick and tired of the media, and manufacturers trying to stereotype, and sexualize my young girl.  One of the things I have always loved about Dora is her non-stereotypical personality.  She is a girl that is a go getter.  She is outside, and having great adventures.  Yeah sure, there are episodes where she is a princess, and a mermaid, but there are also shows where she plays soccer and fights off bad guys.  She is a tough, smart, fun loving, little honey, and THAT is refreshing.  She is definitely a role model I don't mind Sugar Bear observing.   Cause we all know....they are little sponges.....and they are watching.....and learning....
As a kid, I played with barbie, but at the time....she was unique.  These days, we have fashion dolls coming out our ears......don't get me started on the BRATZ dolls.  They are certainly banned from our household.  I simply can not stomach those little hoochie dolls.  In fact, Sugar only has one "barbie like" doll, and that is a Cinderella doll.   I am trying not to give her preconceived notions of what "typical" woman should look like.
Here are two articles explaining the supposed purpose of this "new dora":
The thing that is bothering me most about this new image, is the fact that it isn't really true to the Dora character, and to me, it sends a message to young girls that as they grow they should be finding interest in makeup, shopping, jewelry, and the other things that are typically jammed down the throats of young girls.  
Now I'm not saying that those things are
BAD
, but I am saying that I'm tired of that being the
ONLY
message.  This new look is supposedly a
TWEEN
, that attends
MIDDLE SCHOOL
, but it is being marketed towards girls 5-8 years of age.  Ummmmmm that isn't middle school age, now is it?  Why are the manufacturers and media always trying to grow our children up before their time?  The shows....the toys......the clothes.  It is all sending our children the wrong message, and they are looking, and listening with ears and eyes
WIDE
open.  
And this is just not what I want her to be seeing
ALL
the time.  I don't want to see my Sugar Bear pigeon holed.  I want her to know that girls can be outdoorsy, and adventuresome, and still worthy of attention.  I don't want her to think that she
HAS
to be tiny, with long flowing locks, and short skirts. She doesn't have to like shopping (don't get me started on the cycle of consumerism we have going), makeup and such at the young age of 5-8.  
I want for her to be free from stereotypes, and I certainly am not interested in sexualizing my daughter.  She has no business playing with toys that portray sexy images, and I'm tired of such toys being shoved down our throats.  
Leave Dora alone.....growing her up to match what the media is portraying as the typical tween-age lifestyle is only perpetuating what is already wrong in the world today:  Young girls being led to believe that they 

NEED 

to be older than they are.  Let's just let them be little girls for awhile, Please.....